5% Glycolic Pumpkin Enzyme Peel Masque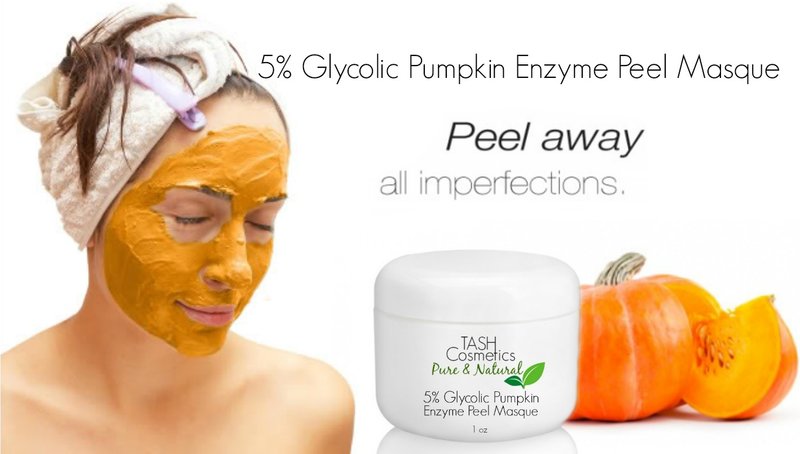 Our 5% Glycolic Pumpkin Enzyme Peel Masque comes prepackaged in various sizes depending on your needs. We have done our best to insure that we cater to your Spa & Salon demands by adding various options in sizing for smaller or larger needs.
Our product is infused with Alpha hydroxy acids which are known for promoting smoother, younger-looking skin by increasing the rate of cell renewal. Pumpkin is a rich source of antioxidants & enzymes that act like alpha hydroxy acids. Pumpkin also contains more than 100 beneficial nutrients, which may be used to help reverse the signs of aging.
Use our Pumpkin Peel to rejuvenate the face, hands, body or feet as the glycolic acid transforms dull, lifeless complexions into more youthful skin. With 5% glycolic this product is for use in spa's and Salon's, professional and retail use.
To Use: Apply a thin layer to cleansed skin, avoiding eye area or open wounds. Rinse off after five minutes, or if irritation occurs, rinse immediately. Light tingling will occur. If skin becomes irritated, wash off immediately with warm water and apply vegetable oil to face. Olive or Jojoba Oil work great. Tone, nourish and protect. Always test product on small area before use on entire face. This product can irritate sensitive skin, or skin that has open pores. Only you will know when to wash off the masque, which should happen at the first sign of any irritation. Apply jojoba oil after masque for a cooling effect.
Your profit Margin: ( Based on resale value of 30.00-35.00-median retail value)


5 Pack: $175.00
10 Pack: $350.00
20 Pack: $700.00

Your profit based on facial cost-per facial:

1/2 Gal: (approx 300 facials @ $40.00 each-median price) 12,000.00
1 Gal: (approx 600 facials @ $40.00 each-median price) 24,000.00

*CAUTION: Because everyone's skin is different and reacts differently to products you should do a skin test patch prior to using on the whole face or body. If irritation occurs, apply Jojoba, Olive Oil, to irritated area.
SUNBURN ALERT: This product contains an alpha hyroxy acid (AHA) that may increase your skin's sensitivity to the sun and particularly the possiblity of sunburn. Use a sunscreen and limit sun exposure while using this product and for week afterwards.
Do not use if allergic to any ingredients. Do not ingest. Do not get in eyes. External use only. Keep away from children
Ingredients: Cucurbita Pepo (Pumpkin) Fruit, Aqua (Deionized Water), Glycerin, Tetrasodium EDTA, Tocopherol (Soy dervived Vitamin E), Citric Acid, Limnanthes Alba (Meadowfoam) Seed Oil, Xanthan Gum, Glycolic Acid, Ascorbic Acid (Vitamin C), Vaccinium Myrtillus (Organic Bilberry) Fruit Extract, Saccharum Officinarum (Organic Sugar Cane) Extract, Acer Saccharinum (Organic Sugar Maple) Extract, Citrus Aurantium Dulcis (Organic Orange) Peel Extract, Citrus Medica Limonum (Organic Lemon) Peel Extract, Azadirachta Indica (Organic Neem) Seed Oil, Rosmarinus Officinalis (Rosemary) Leaf Extract, Cinnamomum Zeylanicum (Cinnamon) Bark Powder, Zingiber Officinale (Ginger) Root Powder, Pimenta Officinalis (Allspice) Powder, Myristica Fragrans (Nutmeg) Powder.