DUO Lash Power Set- Eyelash Growth Serum & Fiber Fused Mascara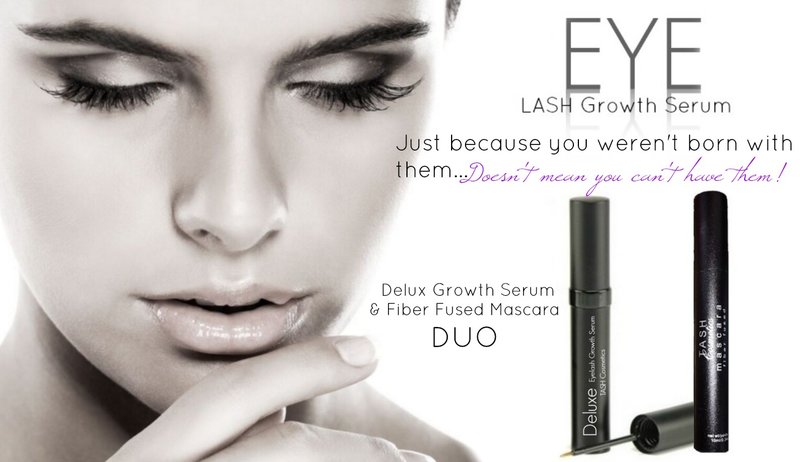 You asked and we delivered! For the first time ever- "We have bundled up our Lash products to give you Double Power"
Our DUO Lash Power Set- Eyelash Growth Serum & Fiber Fused Mascara consists of everything you need to have long, luscious, fabulous lashes! Who doesn't dream of having long, thick and dark eyelashes? It is widely assumed that the stature of lashes makes your eyes look gorgeous. But not everybody is fortunate to have them. For those who missed out of having such beautiful eyelashes, we have created a powerhouse DUO pack that will surely boost your lashes as well as your confidence.

In this kit you will get:

1. Fiber Fused Mascara: infused with boosting lash conditioners and film-forming polymers fibers, this mascara is formulated for optimum performance. No more two step process to achieve long luscious lashes--Who has time for all of that? Now everything you need is infused together in one tube=ONE step! We've incorporated volumizing mascara with micro fibers to give you volume and length in one formulation.

2. Deluxe Eyelash Growth Serum: 100% safe and powerful growth serum developed by combining Scientific research with Natural active antioxidant ingredients. This super concentrated, perfectly formulated eyelash enhancing serum works to slow down the aging process of the hair follicles as it stimulates regrowth and thickness of eyelashes. Can also be used on eyebrows.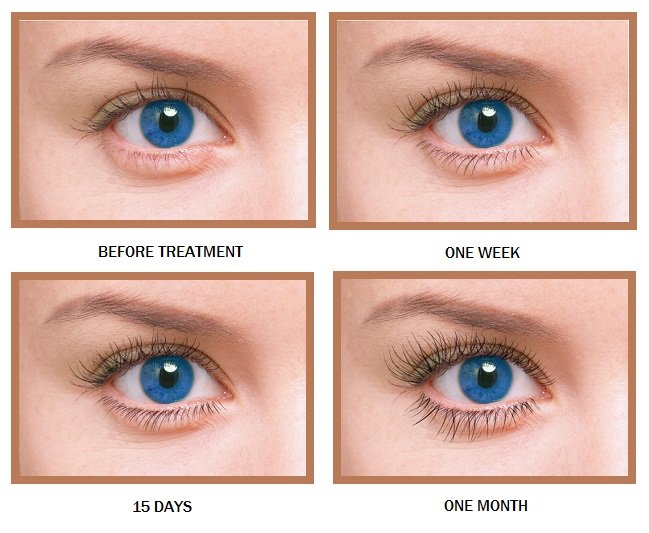 DUO Lash Power set is a complete natural solution to get longer, darker and thicker Eyes lashes. Our lash trio enhancer's offer essential nutrients to enlarge eyelash growth. It can enhance eyelash volume up to 30% in only few weeks. The potent ingredients of our lash trio stimulate eyelash root to grow faster and stronger lashes without causing any side effect.



Designed to help achieve thick, long lashes

All natural; unique amino acid formula

May fortify lashes and enhance their growth

Dermatologist tested and approved

Results may be seen after one month of use

Great alternative to fake extensions












Just because your not born with them...doesn't mean you can't have them!


* Real people...Real Results






Key Ingredients: Aqua, Glycerin, Myristoyl Pentapeptide-17, Myristoyl Pentapeptide-16, Hyaluronic Acid, Resveratrol, Emblica Officanalis (Saberry) Fruit Extract, Coffea Arabica (Coffee) Extract, Glycyrrhiza Glabra (Licorice) Root Extract, Vitis Vinifera (Grape) Fruit Extract, Theobroma Cacao (Cocoa) Seed Extract, Camellia Sinensis Leaf Extract, Garcinia Mangostana Peel Extract, Lycium Chinense (Goji Berry) Extract, Punica Granatum (Pomegranate) Extract, Euterpe Oleracea (Acai) Extract, Phenoxyethanol (Plant Derived), Ethylhexylglycerin (Coconut Derived).