Multi-Purpose Body Masque Clay (176 oz Professional Size)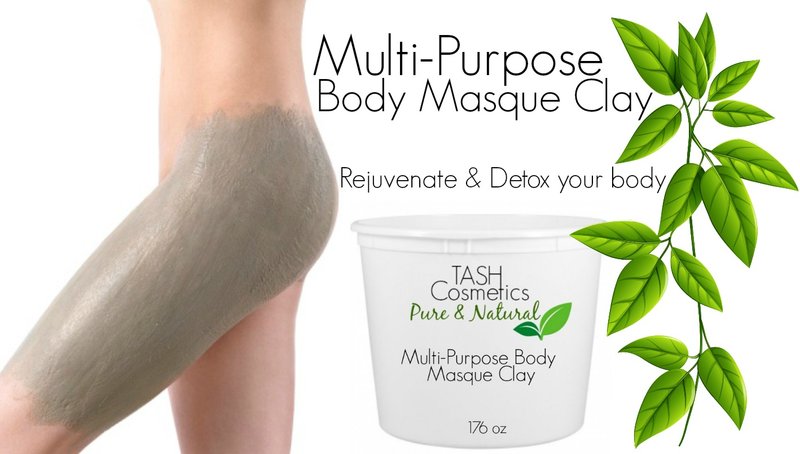 An exclusive formula created for Spa's and Salon's. The professional's approach to full-body skin care treatments.
This versatile body clay, allows you the ability to customize your professional treatment to fit the needs of each and every client, eliminating the hassle of inventorying various products.
Used in spas worldwide, developed for all skin types and fragrance free, this all-natural Body Masque leaves skin feeling smooth, re-mineralized, and rejuvenated as it helps to restore elasticity and firmness for healthier and more toned skin.

Our Professional BODY MASQUE is the one product that will work for most of your spa services!

Formulated for: all skin types
Product description: a rich, creamy emollient clay
Performance: re-mineralizes, stimulates lymphatic drainage, and increases circulation
Benefits: nourishes, detoxifies, and improves texture
For Salon/Spa treatments: (60 minutes) $95.00 for 1 wrap...(90 minutes) $150.00 for 1 wrap...(this is just an approx. of what can be charged for this service depending on your location. As you can see in just one wrap you can pretty much cover the cost and the rest is all profit.
Suggested professional spa treatments utilizing Body Masque: Massage, Detoxification, Cellulite, Purifying, Exfoliation, Facials, Manicures and Pedicures, or create your own spa treatment.





Active ingredients: clay, magnesium, zinc oxide and other essential trace elements